Couples relationship coaching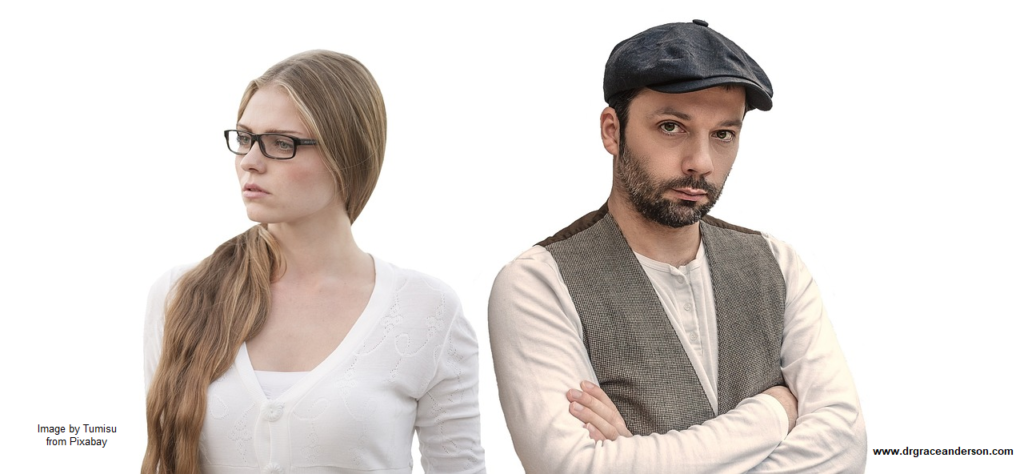 You Can Heal Your Relationship – Start Now.
You Can Heal Relationship - Start Now.
Are You currently struggling to keep your relationship going? Why is that? What has happened between you and your partner to cause you this impass? Are you looking for ways to heal your relationship? Yes, You can heal your relationship – but you need to start now, before it is too late.
Testimonial.
Here is what one of my Clients said about the Couples' Relationship Coaching that they had with me a little while ago: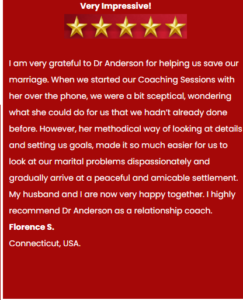 If you and your partner need urgent help restoring your love and repairing your relationshp, don't hesitate to book a free call with me today here:
A BREAKUP CAN CAUSE YOU A LOT OF PAIN.
If you and your partner were to break up,
or even get a divorce, for
any or all of the following reasons:
– Lack of understanding of each other's Love Language
– Lack of Emotional Intelligence, eg: empathy
– Insufficient or inappropriate Communication style
– Poor financial management
– Power Struggle
– Abusive of any kind
– Emotional distance
– Lack of tenancity in knowing how to hold on to, or rekindle the love you first felt for each other
– Unwillingness to truly care for your partner
-Interference from outside forces…
-And so on and so forth
The list is endless.
WHAT IF YOU COULD SALVAGE YOUR RELATIONSHIP?
– Do you want to re-kindle the love you had for your partner when you first met? Are you willing to learn why or how the Passion left your relationship?

– ARE YOU REALLY SERIOUS ABOUT WANTING TO FIX YOUR RELATIONSHIP?
OR WOULD YOU RATHER JUST KEEP PATCHING IT UP, UNTIL IT CAN NO LONGER BE PATCHED?
Which will be easier for you…? Pay for my Coaching now and repair and rekindle your relationship, Or: Do nothing and wait for the DIVORCE strings to pull you apart?
Believe me, If you knew the horror and pain that follows a breakup or divorce, like I do, (because I had a divorce earlier on in my life), then, I think you would choose to pay now, and start your Couples' Coaching with me.
If I were you, I would choose Coaching for a small expense, over a painful and traumatic
breakup or divorce, that would cost you so much more!
A breakup or divorce will also cause you a huge emotional distress too.
So, do what you can now to save your marriage or relationship.
Don't delay!
If you sign up now, you will get my special discount offer for this Easter Season. So, this is a whopping discount for you!
SIGN UP HERE AND START NOW TO SAVE YOUR RELATIONSHIP OR MARRIAGE!
I can't wait to hear from you and help you save your relationship!
Hope to connect with you soon.
Grace.