Gratitude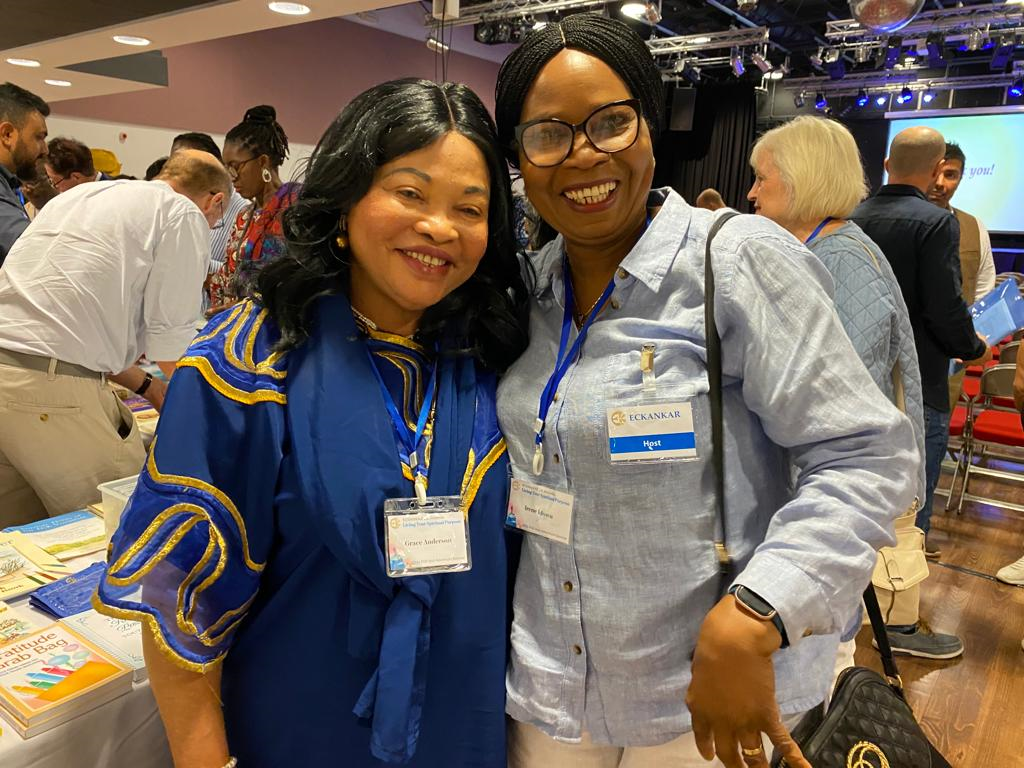 SPIRITUALITY HELPS ME STAY GROUNDED.
SPIRITUALITY HELPS ME STAY GROUNDED.
In this "mad" world, the only things that help me stay grounded, so, I don't lose my head, are my spirituality, my family members and my friends.
Many things are important to me but without God's guidance and protection, I would be "lost".
This last Saturday, August 26, 2023, I attended the Eckankar UK Seminar in Trowbridge. The main theme of the Seminar was: "Living Your Spiritual Purpose".
One of the highlights for me was: the Workshop on "Discover Your Spiritual Purpose Through Mastering the Law of Attitudes. Step out boldly and courageously as Soul and experience the gifts of a positive attitude".
If you have been reading any of my posts, you would have noticed the trend in my thoughts. When things are not going as well as you have planned it, reach out to God, or the Holy Spirit, or however you experience God. Take a deep breath and remember that everything changes. Things will usually change for the better if you are able to remain grateful and maintain a positive attitude.
And how do you do that? It is by knowing that nothing every remains static in our lives – "the only thing that is permanent in our lives is change" – Sri Harold Klemp, the leader of Eckankar. The only way to embrace change is through applying "gratitude" for whatever positive things you have in your life. A grateful mind is an open and resourceful mind.
It is easier to solve life's problems when you can see the good things that have already happened to you and your loved ones. Your grateful heart opens up more positive ways of solving your problems.
If you want someone to chat to about your spirituality, I'm here to listen.
Book a Free Call with me here: https://rb.gy/xncrd
If you would like to find out more about the teachings of ECK, please visit the official website: https://eckankar.org.